Dinan – France – 2018
I am again on a business trip and have to visit France. I was flying from Luxembourg via Shipol-Amsterdam to Charles de Gaule and met some colleagues in our France office. As the day was moving closer to the end we finally took the next plane to Rennes. From Rennes we drove more than an hour to Dinan. A small city with a kind of medieval part looks really beautiful. As i am the early bird i decided to have a walk into the old City.
I walked over a place and was in front of Eglise Saint-Malo de Dinan. it is a excitint building and even in the morning hours it is perfect. You're not getting disturbed.
Moving away from the Church iam listen to birds from the coast. based on the wind direction you can clearly hear the gulls but they are still some kilometer away on the coast. Similar like the sound of the gulls you can smell the breeze from the atlantic ocean.
moving down the roat the city gets older and older. This is seriously nothing i was expecting.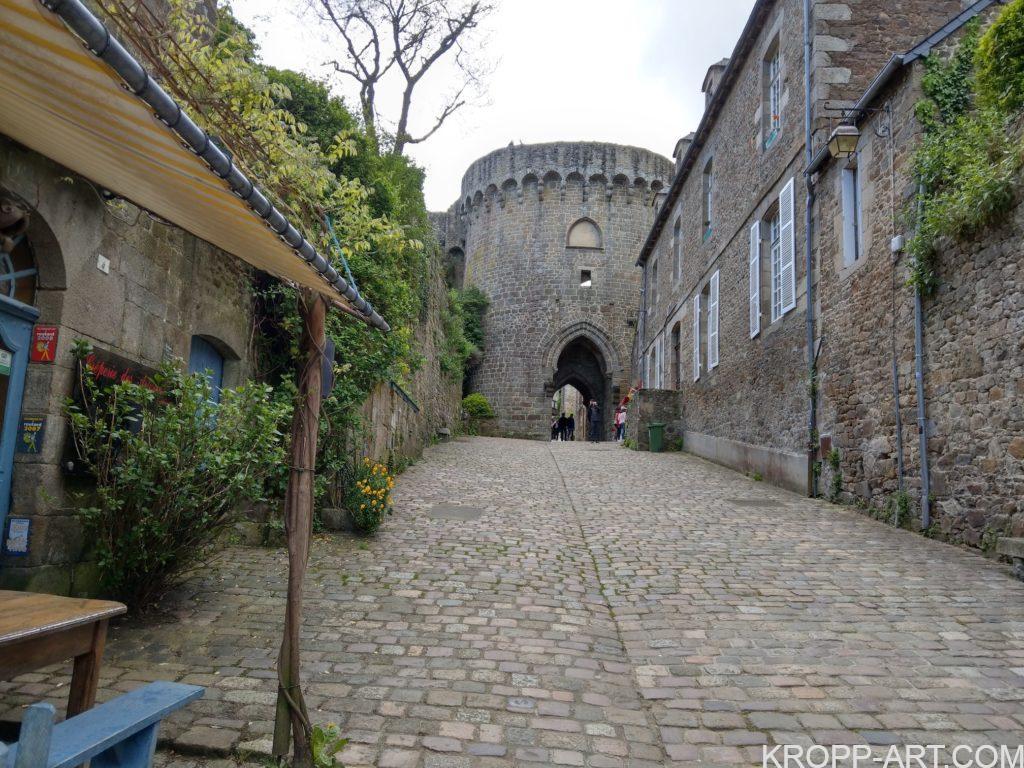 Just some meters more and I found a selfish symbol in gold embedded on the road. based on my project lead job several years ago, i do know that this is one of those Selfish who are accross the pilgrim ways to Santiago de Compostela in Spain. Even here, far far away you're finding them.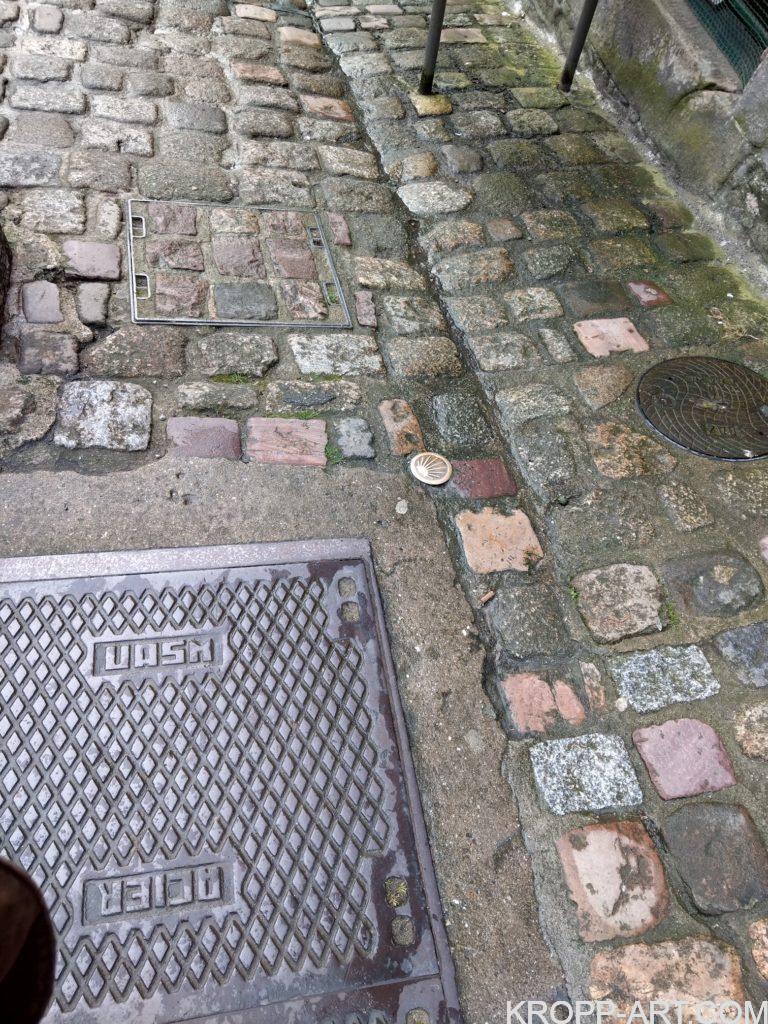 As it is turning closer to 8:00 am i decided just to walk a bit faster to the river and turned afterwards back to the hotel.

Again i was not expecting something like this in the Bretagne. Honestly i was not really thinking about what kind of stuff i was seeing but even the morning trip was something nice and gave me the possibility to visit at least for 2 hours an area in france where i normally wouldn't be for sightseeing.