Zoo Berlin – 2019 – Winter
Rhino, Tapir, Knautchke and cuddly pets
The Liongate
Is the gate in the west. most of them would use this gate as it is close to the train station. We also used it and were close to the big animals. The Rhino, big, shielded, and it feels clumsy. However if you see how they move, "clumsy" is somehow the wrong word. You realize that their weight is a lot but it also also look gracile. Their muscles are build for it.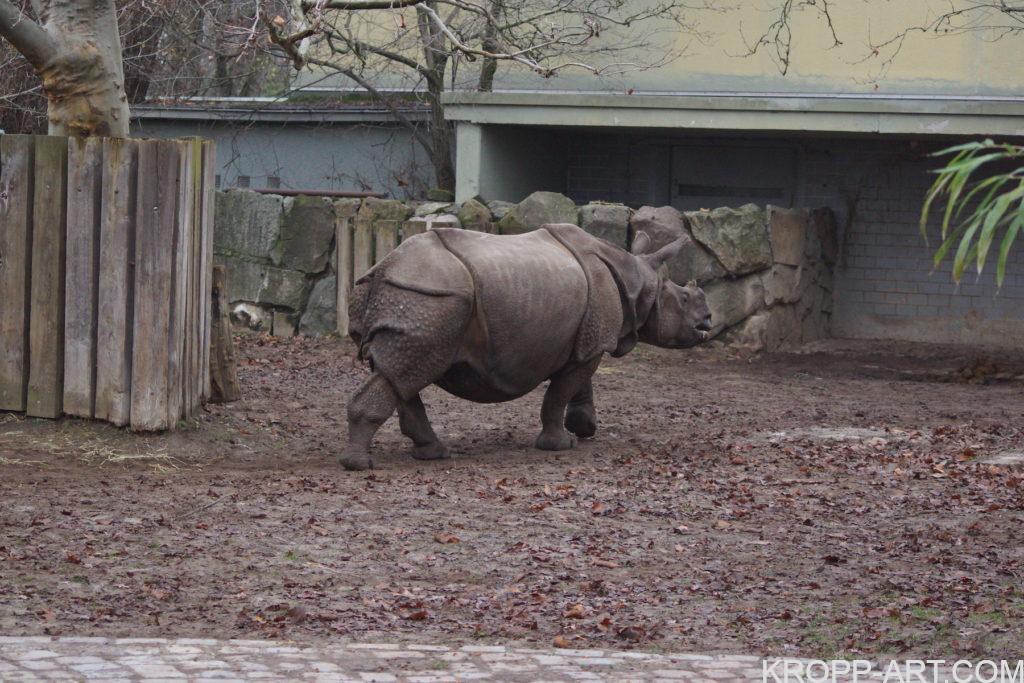 even the younger wich is living within this zoo is dancing behind the mother. You do have the possibility to visit the inner exhibit where more of them are available. Just crossing by the Tapirs and you directly see them eating. The Horn , which is in many cultured an aphrodisiac, is removed from many of them for safety reasons. on Young Rhinos it is breaking through the skin and is growing and growing. Sooner or later, it might be removed.
Te Tapir, five different races are still alive, are staying close to the Rhinos. Somehow they are lazy and not moving.
Walking through the zoo we met Knauschke.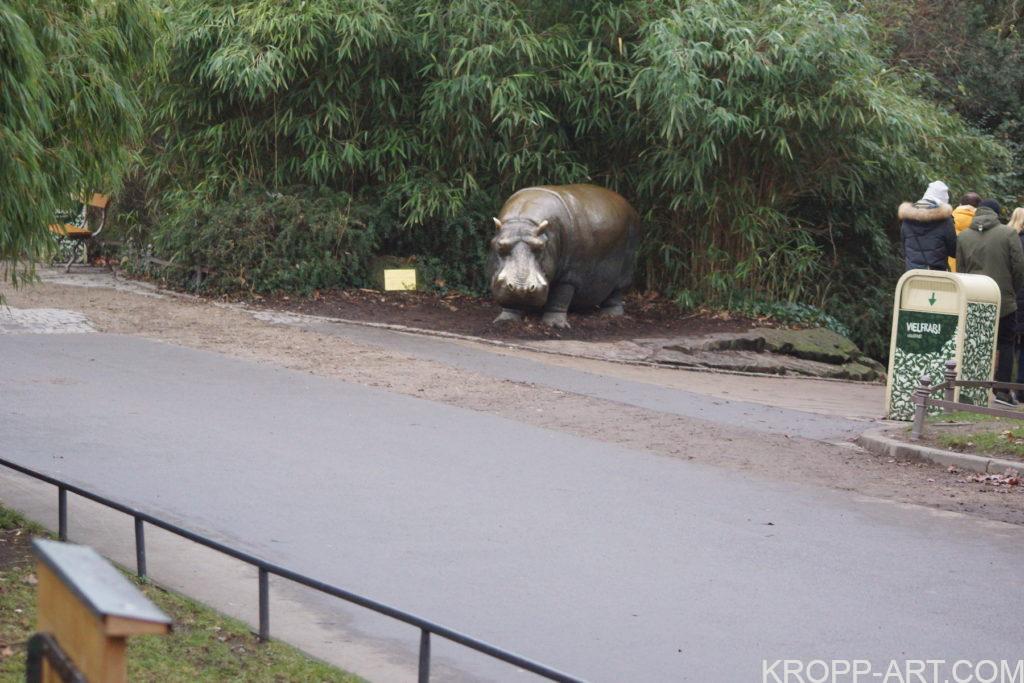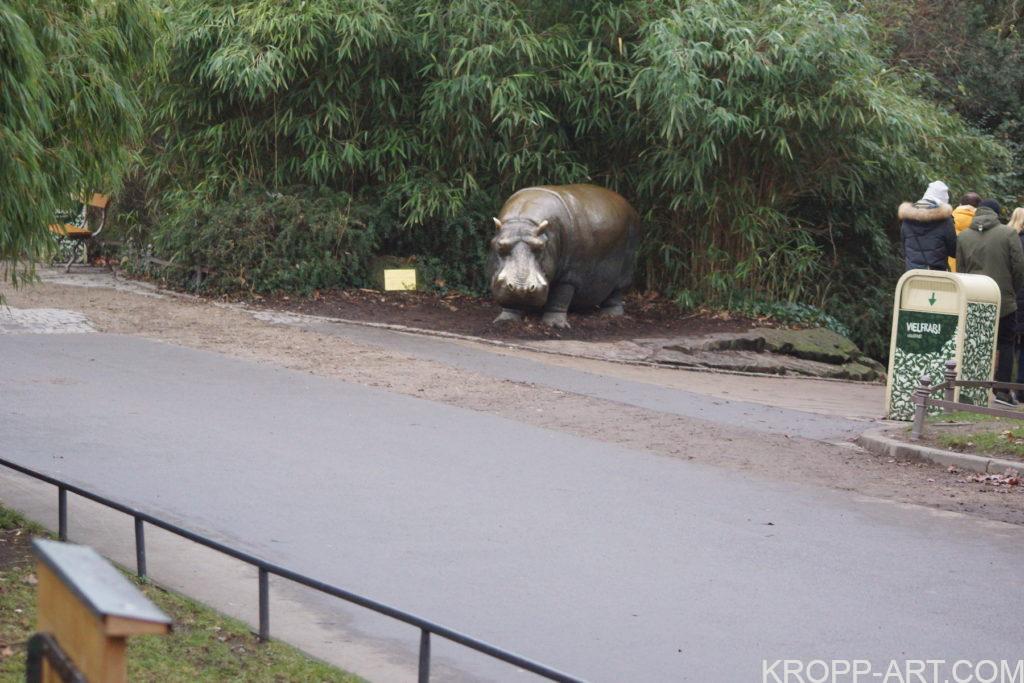 Knautschke was one of 91 animals who survived the second worldwar. His momi, who has born him, 1.5 years before the war was ending, died since she little survived.
Knautschke was promoted to the darling of the public. To sweeten his time, the Neighbourhood in Leipzig sent him some ladies. With Grete, he got 2 childs , "Schwabbel" and "Bulette". However on the other hand, for instance "Jette" the first Hippo born in the Zoo of Berlin. Knautschke was her father and grandfather.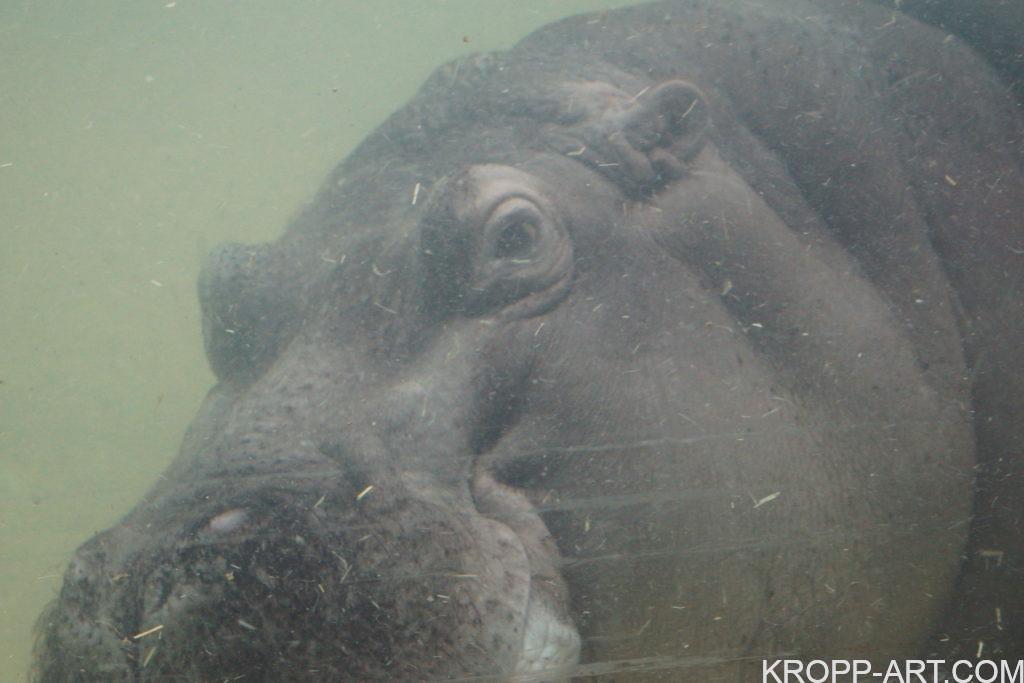 Sadly there was a battle between Knautschke and Nantes. Nantes also the son of Knautschke and Bulette, was causing such heavy body harm that it was required to euthanize him
As end effect a figure in life size was build as visible in one of the pictures above.
The pool of the hippo also allows to watch beyond the water to see them diving and swimming around.
Following on of the endless ways, we ar finally staying in front of the Llamas. Those Animals, totally furry also staying in the cold without any problems. On closer inspection there are also one or two young animals.

as we are coming from the Rhinos and the Hippos the Llamas seems to be a bit "thin" or small and marginal. Nevertheless based on her colorcoding and the haircut, the looks a bit sappy.
cuddling zoo…
We're lucky that there is no maximum size for adults to move into this cuddling Zoo. The pets are all tame enough to be handled and wants to be feeded. It is a nice share of goats, sheeps and ram. We also saw donkey. the donkey are separated and you can just stroke them over the fence.