ROME – Italy – 2016
Have you ever been to a city where you can not stop watching?

Have you ever been to a city where you could stop breezing?

This here is one of them. You simply forgot breezing by seeing amazing buildings from an ancient world..

ROME ! Julius Cesar… Emperor…

Are you knowing that Emperor is an English interpretation of the German word "Kaiser". And "Kaiser" came originally from "Cesar" – (German "Cäsar"). It means a full title is named after him.

in Europe you get taught in each country about "Romulus and Remus". Those both Childs who are raised by a female wolf. They are according to some myth the sons from the god of war "Mars" and the priestess "Rhea Silvia". those half gods and sons finally founded in the year 753 before christ the City Rome.

And now I am standing here. In the middle of it.
In Front of me the Colosseum. you can see it in the middle of the picture below.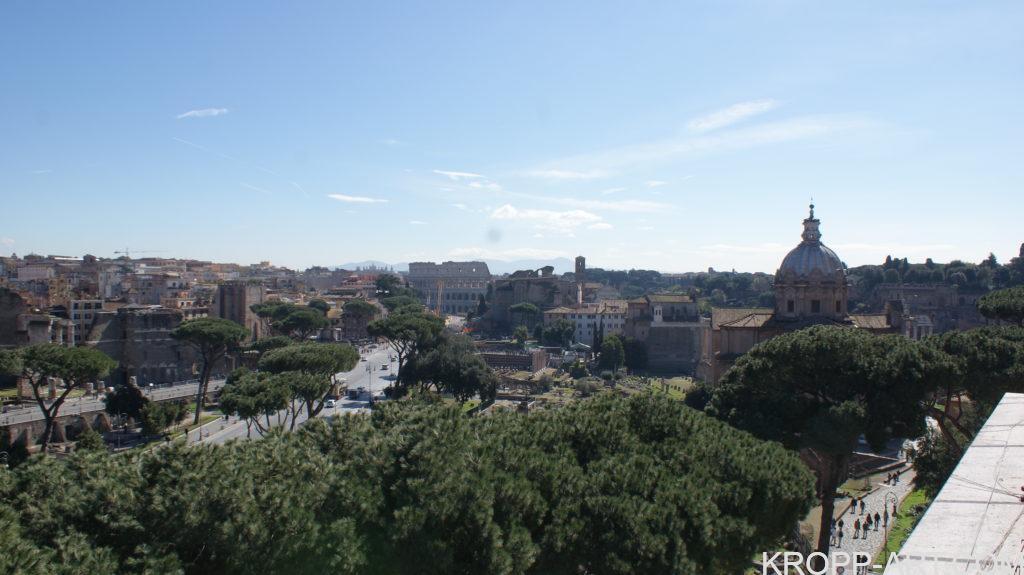 IF you would walk now straight into the direction of the coloseum and just in front of it, before crossing the road, there is a nice Cafe to the left. Something you can sit in the early morning or late evening hours and watching this amazing Buildings.